4 Benefits of haritaki capsules
Easier to consume than powder, which is extremely bitter and hard for many people to take
Regulates the amount taken. Haritaki in large amounts can cause strong digestive reactions such as multiple bowel movements.
Cleaner than powder. Powder can stain surfaces when spilled
Easy to carry on trips. Powder can be messy and complicated to take while travelling. The capsules are highly portable.
Note: Vegetarian capsules are used in the capsule formulation. They are vegan and vegetarian. The capsule itself is made from plant fiber derivative.
*These statements have not been evaluated by the Food and Drug Administration. This product is not intended to diagnose, treat, cure, or prevent any disease.
Haritaki capsules are a great alternative to taking haritaki in powder form!
Haritaki is from the fruit of the Haritaki tree. It is formed when the fruit is dried and ground into powder. The powder has a very strong taste for many people. So strong that many people stop taking Haritaki because of the taste. On the other hand the haritaki capsules are easy to take and leave no taste residue in the mouth. The capsules dissolve in the stomach in 1-3 minutes, depositing the haritaki in the right place to be effective
The haritaki capsules benefits are that we use are made of vegetable products so they are vegan, and have no animal products in their manufacture.
We have found that haritaki tablets still leave the taste in the mouth. Our recommendation is the haritaki capsule in vegi cap form.
We package the haritaki capsules into containers that contain 100 capsules per container. This is done so that you can use a container each month when you take 3 capsules per day.
We recommend that you order automatically so the haritaki capsules are delivered to you each month on time.
There are many complaints about taking the powder, watch these videos to see what we mean:
Some Capsule background for you:
Some people prefer their nutritional supplements in tablets, yet others prefer theirs in capsules. In this article, we will take a look at the technical differences between these two forms.

This summary tells us more about the benefits of capsules over tablets and powder in general:

Source: http://www.nowfoods.com/Quality/Do-Supplements-Work/M040088.htm

At NOW, we continually monitor tablet disintegration. This is important because a tablet that breaks down too slowly will fail to provide the specific nutrient to critical intestinal sites, decreasing absorption and potentially causing gastrointestinal upset. As such, we have strict specifications for tablet disintegration, testing every lot to assure that it meets industry specifications.

We also check tablet friability (chipping) and hardness (breaking strength) where necessary. Our mineral tablets, for example, unlike those from many other manufacturers, disintegrate in less than 45 minutes, as specified by the United States Pharmacopoeia (USP).

We test tablets for disintegration using specialized and standardized equipment. We typically use water or simulated stomach or intestinal fluids, where required. Vinegar (acetic acid) or any other arbitrary chemical is not an appropriate test medium.

NOW's Quality Control Department recently tested a tablet that disintegrated almost instantly when dropped into a glass of water. We are looking at newer technologies for improved tablet disintegration, because a tablet that disintegrates this fast in only water is not good. Reactivity with moisture in the air could cause tablet agglomeration or disintegration in the bottle and could potentially cause problems with swallowing.

Capsules are usually made from animal source gelatin or, if vegetarian, from starch hydrolysate or hydroxypropyl methylcellulose, a plant fiber derivative. At NOW, we strive to use the smallest capsule possible, minimizing the use of excipients.
*These statements have not been evaluated by the Food and Drug Administration. This product is not intended to diagnose, treat, cure, or prevent any disease.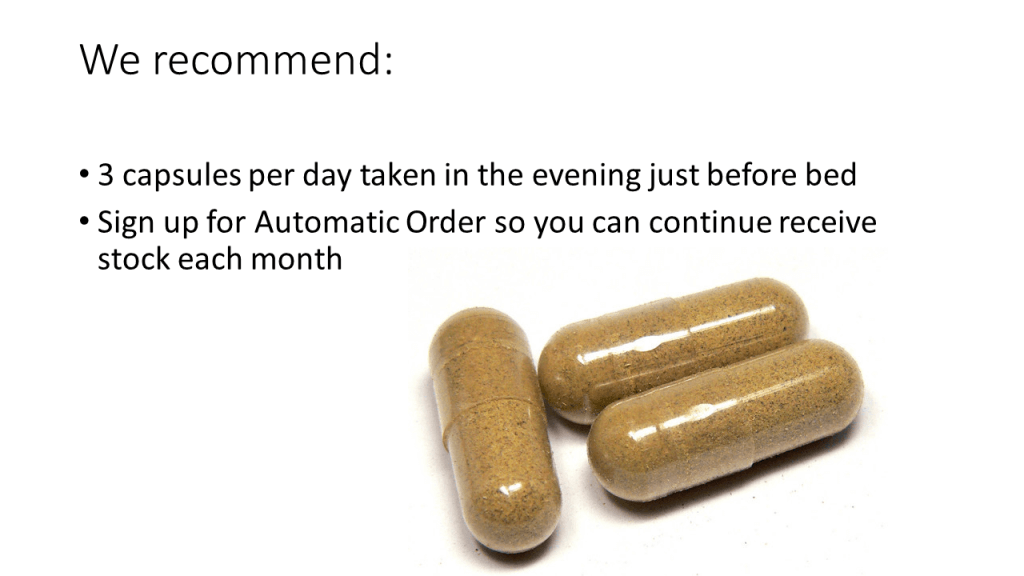 Here is a link to more benefits of Haritaki, Haritaki for sexual health