Haritaki is a Nootropic that increases memory function.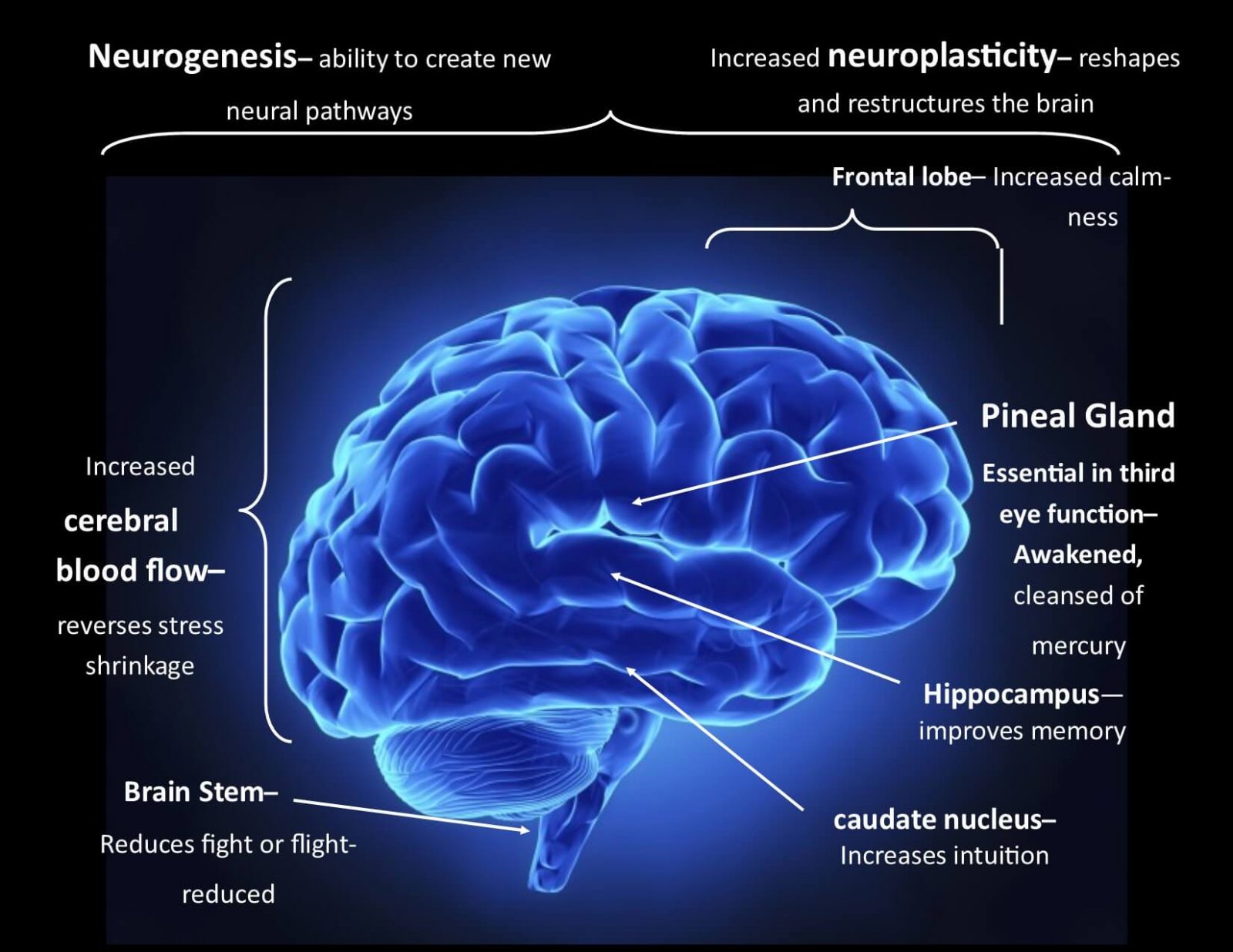 In research tests haritaki has been shown to be a nootropic that increases memory and brain function. Nootropic function refers to the ability of a compound to increase the function of the brain. Researchers in India tested haritaki extracts on rats to see if there was a change in the brain function of the rats. The researchers used standard methodologies in their work. They obtained the haritaki from local markets in India and had it verified as from the tree Terminalia chebula by University botanists. They then used standard scientific procedures using a control group to assess if there were changes in the learning ability and the short and long term memory of the rats when they ingested the haritaki.
Here is some more information on this study.
In the traditional medicinal practices, several formulations containing Terminalia chebula are used for cognitive improvement. Alzheimer's disease (AD) is the most common type of dementia disorder of elderly affecting millions of people. The pathophysiology of the disease is complex and involves multiple pathways of neuronal damage. In the present study Nootropic acitivity of Ethanolic Extract Of Terminalia chebula was studied in mice. In order to evaluate the beneficial effect of Terminalia chebula on learning and memory, an experimental study was conducted in normal male mice. In this study we used a Shuttle Box device to evaluate the active avoidance learning and memory in mice. Different doses of ethanolic extract of Terminalia chebula (100, 200 and 400 mg/kg) were administered to animals in the test groups. The learning ability and memory recalls were assessed and compared statistically with those of control animals. Our data showed that during the learning procedure the mean numbers of free shock trials in the test groups were increased compared with the control group but the difference was significant only in the case of the 100 mg/kg Terminalia chebula extract. In the short- and long-term memory assessments the animals in the test groups received less shocks than the control group and the differences were significant in the case of the 100 and 200 mg/kg Terminalia chebula extract. Our findings indicate that acute administrations of ethanolic extracts of Terminalia chebula enhance the learning and memory recall ability in mice in an inverse dose-dependent manner.
Ssource: http://www.alliedacademies.org/articles/the-effects-of-ethanolic-extract-in-dried-fruits-of-terminalia-chebula-on-learning-and-memory-in-mice.pdf
Haritaki and Nootropic function has effects over many areas of the brain.
The reason that haritaki and Nootropic function is so pervasive across the brain is due to the oxygenation that takes place when using haritaki. This affects every area of the brain. This oxygenation affects the heavy metals such as mercury that have collected in the pineal gland. In other areas of the brain the pathways that cause negative thinking begin to disconnect when haritaki is used.
More information here:
Terminalia chebula is a miracle herb of the nature and has many therapeutic properties from head to toe. Terminalia chebula Retz. (Fam. Combretaceae)1 , is called the "king of medicines" in Tibet and is always listed first in the Ayurvedic meteria medica because of its extraordinary powers of healing. In Ayurveda it is considered to destroy all diseases and eliminate all waste from the body. At the same time, it is known to promote tissue growth and health. But no systematic updated information on the therapeutic effectiveness of Terminalia chebula, a popular herbal remedy in India and South-East Asia a wide list of synonyms or meanings like, cures all diseases, eliminates fear of death, suitable for all age groups, keeps body strong, and helps stop aging process. All the synonyms denote the importance ofTerminalia chebula. Ancient wisdom described Chebulic in various health disorders and was administered in different forms as it has a unique property of modifying therapeutic action based on the root cause of a problem. Charaka an eminent ancient physician mentioned that Haritaki is good for all body tissues as it cleanses the impurities of body tissues and it is supposed to be as good as mother's milk. In 14th century, another eminent scholar described seven varieties of Terminalia chebula in his book called BhavaPrakasa. It has been said in ancient books that even the smell of Chebulic will have a laxative effect and helps with constipation relief via cleansing the body and in the process it helps with weight loss. Therapeutic effects of Terminalia chebula are as antibacterial laxative for constipation.
Wikipedia has this to say about Acetylcholinesterase inhibitors
Source: https://en.wikipedia.org/wiki/Acetylcholinesterase_inhibitor
Acetylcholinesterase inhibitors:[1]
This is a huge list of illnesses that could be helped by taking daily haritaki plus. I am fascinated by this research and to find out what can be done to help those who suffer from these illnesses by using haritaki.
More brain information
If your brain isn't tuned properly then you don't perform at your finest. Over time, it naturally shrinks as we age, reaching its maximum size around the age of 20. The human brain is the most recent aspect of the brain and is found in the front part of the skull.
The exact same issue is true with keeping the brain fit. The secret is to keep the brain active. The critical brain which is also the seat of flight or fight, sits at the peak of the brain stem.
By doing this you can make certain your brain stays in prime form. Our brain needs carbohydrates to operate properly. So if you'd like your brain to remain at tip-top shape, you should place sleep high on your priority list. As a consequence, you can see your brain's plasticity is extraordinarily affected by your lifestyle. For instance, your brain has the power to move functions from a damaged region to undamaged locations. If you need a stronger brain, then utilize it.
You would like to enhance memory and brain function, and to that end you want to know some strategies and techniques you may begin working on to enhance the efficacy of your mind. In various ways the brain is similar to a muscle. The brain, just as with other cells within your body, uses the shape of sugar called glucose for fueling its activities.
In terms of the corpus callosum, it's the portion of the brain which bridges the 2 hemispheres. There are other means to sharpen the brain, so that you are able to take advantage of this valuable asset bestowed upon you. You have to feed your brain with the most suitable nutrients. The brain is very susceptible as it's also on the gut via the vagus nerve. It can also suffer because of the effects caused by electrolyte imbalances. A younger brain would certainly have a beneficial impact on libido and performance.
Each portion of the brain has distinctive function in the total functioning of the human body. If it is deprived of oxygen for a very short period, there may be less damage, and the damage could also be reversed. While the proper brain is largely related to random, holistic, or intuitive strategy, the left brain is connected with analytical, logical, or rational strategy.
Brain stem injury and haritaki
Brain stem injury is a rather significant health condition that may alter one's life. Injury to the brain stem may lead to permanent damage, because it regulates almost all of the everyday activities of our physique. Severe injury to the lower portion of the brain, for example, brain stem, can cause in the individual.
How to help people with brain issues and haritaki
An excellent method to market brain health is to speak with people. Brain health isn't only a fad it is here to remain and no-one will question the simple fact our brain, like the remainder of our body requires regular exercise and a great diet. You may not be conscious of this, but improving your brain health could reduce your risk of creating brain-related diseases as you get older.