Here Are Some Of The Most Common Haritaki Uses:
Cleansing of the digestive system

Reduction in constipation

Resolving intestinal issues

Increasing energy

Reducing sleep excess
Haritaki for the brain
Increased consciousness

Increased intuitive ability

Massive increase in longevity and radiant health

Ability to transmit healing energy

Levitation

To see without the use of physical eyes

Super memory

Teleportation and materialization
Other uses of Haritaki:
It has been effective in treating HIV
It is recommened to help with Diabetes
It is used to cleanse the body of mercury poisoning

It is used to cleanse the eyes of irritations and infections

It is used on the skin to heal rashes
Cuts and wounds heal faster and with less likelihood of infection when treated with either Haritaki powder or washed with Haritaki solution
It is recommended in the treatment of Crohn's disease

It can be used as a douche to cleanse the colon

It can be used as a douche to cleanse the female reproductive system

It can be made into a tea to increase longevity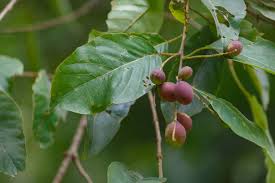 As Haritaki is listed as the "King of Herbs" (2) in the Ayurvedic literature, you can imagine that its use is recommended for the treatment of most illnesses. In fact it is!
Let's explain why and then break down the different ways Haritaki is used to treat various illnesses.
Haritaki has as a major property, the ability to cleanse the intestinal tract, and the whole gastro-intestinal system. This might sound fairly elementary as a property, however as we examine this in more detail, we see that when this system is clean then a great number of positive results take place. Blood oxygenation increases, which in turn  affects the whole body, with an increase in energy flow (1) and optimal brain function.
Along with increased energy flow, we see that the nutrients in the foods are more effectively distributed in the body. This results in a number of shifts as nutritional imbalances and the illnesses they create are resolved..,With optimal absorption of nutrients,  the body balance comes back into harmony. People who are below normal weight gain weight. People who are above normal weight reduce to their optimal health.
It is found that Haritaki has anti-bacterial properties.
With Haritaki, bacteria in the stomach and intestines that is not conducive to good health is wiped out.  Haritaki's anti-bacterial properties appear also to enter the bloodstream and cause infections to be reduced in other parts of the body.
Yet, the Most Important Attribute of Haritaki goes beyond the Physical Well Being
:
Haritaki has been recognized for centuries by mystics, saints and sages as essential for spiritual advancement.
The medicine Buddha holds Haritaki in both his left and his right hand.
With the well being that Haritaki awakens in the body, mind and emotions stabilize resulting in optimal performance in all aspects of our life. As demonstrated by Yogis and saints, even superpowers have been known to manifest, such as:
Click here: To see Yogis who ingest daily Haritaki displaying Superpowers
This link takes you to an article about children who consume Haritaki demonstrating at Capitol Hills